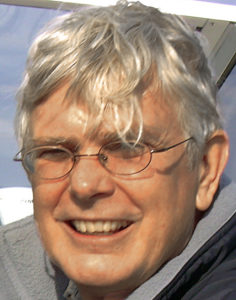 Background of Uncertain Luck (2020)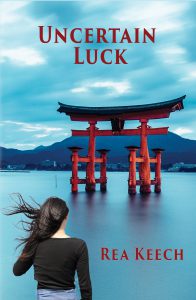 I lived in Tokyo, Japan, teaching English from 1969 to 1971. At the time, there was a problem of people going missing, sometimes on purpose in order to escape from the heavy expectations of society. They were called johatsu, evaporated people. I wanted to write a story about a fictional young woman who goes in search of her missing father.
The novel is set when the Vietnam War was going on. In Tokyo, I met Japanese who staged protests against Japanese support of the war. Wounded GIs were sometimes sent to hospitals in Japan to recover, and there were cases of GIs deserting through the USSR to Sweden and, later, directly to other countries in Europe.
In the novel, Emiko nearly gives up the idea of finding her father. And then she meets Juan, an American soldier recovering from a battle wound. Now she's in love with a soldier in the war she and her father have been denouncing for years.
The title, Uncertain Luck, refers to the omikuji  fortune paper Emiko gets from a temple at the start of her journey. The prediction is the vaguest possible: Uncertain luck.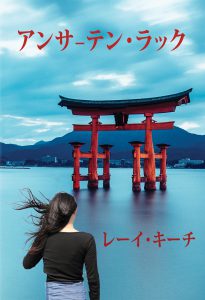 Uncertain Luck is also available in a Japanese translation by Fujita Iori.
General
Rea Keech was Professor of English at Anne Arundel Community College from 1978 to 2013, when he retired. Before that he taught at the University of South Carolina, Voorhees College, the University of Tehran, and at schools in Japan, and Greece. He has written six novels, three of them based on his experiences in foreign countries, and three based on living in a small suburban town in Maryland.

Background of A Hundred Veils (2015)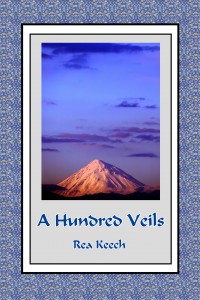 Keech served in the Peace Corps in Iran from 1967 to 1969. His assignment was to teach English at the University of Tehran. This was during the reign of the Shah when the country was still tightly under his control. American Peace Corps volunteers couldn't help but notice a submerged resentment of the Shah's rule. Despite this, Keech says living in Iran was one of the most fulfilling experiences of his life, and he wanted to write a book celebrating the warmth and kindness of the Iranian people.
Background of Nebulous Enemies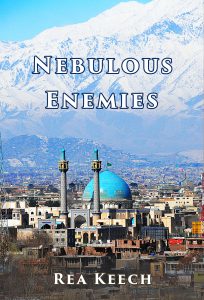 In the years spent in Iran, Keech learned Farsi, which was useful when he traveled to Afghanistan. Nebulous Enemies takes place partly in Baltimore and mostly in Kabul, Afghanistan. Keech says he wrote the book partly as a testament to the bravery of the idealistic aid workers who remained in Afghanistan right up to the U.S. withdrawal trying to help the Afghan people.
Background of First World Problems (2017)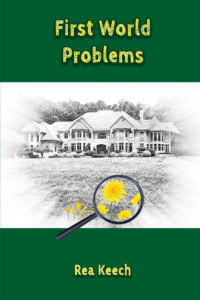 This is Book 1 of the Shady Park Chronicles.
I've lived in the same house in Severna Park, Maryland, since 1980. I love being able to walk down to the Severn River and (more rarely as I get older) go for a sail in my small boat. Life is good here.
It's not as good for people I've known in poorer countries, in the third world, as they call it. At the community college, I taught international students for many years and heard their stories. Refugees arrived in my class after the war in Vietnam and Cambodia. Later some of my students were fleeing the fighting in Afghanistan. The stories of some of them were heartbreaking.
I sometimes felt it was comical when my countrymen complained about minor inconveniences. I felt embarrassed to hear them talk disparagingly about people who had less than they had while at the same time seeming  to admire people with money and power even when they were being exploited by them. I read stories in the newspaper about bribery and corruption and wanted to draw my own picture of contemporary American society.
This is what Gustave Flaubert did when he read a report in a newspaper and wrote his novel Madame Bovary.  He saw his own society as comical, embarrassing, easily manipulated by people with money and status. I decided to name my characters after his Emma and Charles . Except my Emma Bovant is not as easily manipulated Flaubert's Emma Bovary.
Background of Shady Park Panic (2018)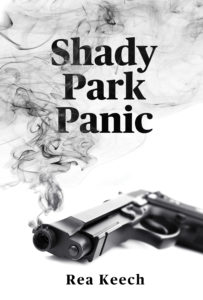 This is Book 2 of the Shady Park Chronicles.
The books in this series are stand-alone novels, but reading them in order should make them more enjoyable. The young reporter Anthony, a minor character in First World Problems, becomes the main character of this novel, which dramatizes how fear–of terrorists, of immigrants, of those different from ourselves–can bring out the baser instincts of even a good society.
Background of Shady Park Secrets (2019)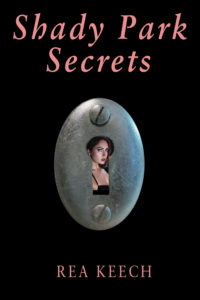 This is Book 3, the final volume of the Shady Park Chronicles.
The books in this series are stand-alone novels, but reading them in order should make them more enjoyable. The teacher Nicole, a minor character in First World Problems and Shady Park Secrets, becomes the main character of this novel, which begins when she wakes up after the last scene of the previous novel. The story depicts her fight to protect her students against small-town hypocrisy and corruption .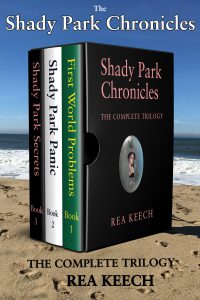 All three novels of the Shady Park series are collected in a single ebook, The Shady Park Chronicles.
Iranian Cultural Immersion Night through Literature, Poetry, and Music
Anne Arundel County Library, Crofton Branch
August 7, 2017
Rea Keech presented his novel A Hundred Veils, accompanied by the Persian Arts & Cultural Communities musicians, Mr. Shabahang (setar) and his wife (vocalist).