Real Nice Books is an independent publisher of quality fiction.
You may browse through books we have published and post comments on them.
We are interested in helping new writers get started in their writing careers. If you have a novel you would like to publish, click on the Submissions link to see our guidelines.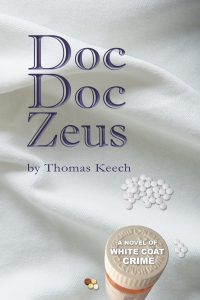 Dr. Hartwicke Zeus sexually preys upon his women patients, including Diane, a suburban teenager who feels guilty and lost after having previously given away her baby girl. Zeus relishes the challenge of bending his intelligent and spirited young patient to his will. The Board of Medicine knows what Dr. Zeus is doing, but its young investigator is repeatedly thwarted in his attempt to bring Zeus to justice.
"With Zeus, Keech (Hot Box in the Pizza District, 2015, etc.) draws a remarkably accurate picture of an especially dangerous form of sociopath–not the serial killer of the public imagination but a white-coated, well-educated, and highly respected doctor. ….
The plot moves with energy, building toward a dramatic but believable conclusion. It's hugely satisfying watching the efforts of Dave and his team as they try to expose Zeus's lies. ….
A complex, multilayered, and psychologically acute tale about a predatory physician: well done."
— Kirkus Reviews
"Star Rating: 5/5 …. The split narrative is as exciting as the plot itself and keeps you hooked in the best possible way!"
— Manhattan Book Review
"Star Rating: 4/5 …. Overall, it is a well put together crime drama that reads quickly and well …."
— San Francisco Book Review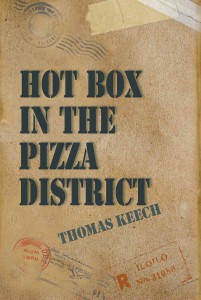 A box delivered to a twenty-year-old student stirs up bitter memories just as he encounters a passionate woman who shares similar secrets. Tim is a bike messenger, muscle builder and ace student who is proud that his life is exceptional and pretty much under his own control – until he learns that what he needs most is the same thing he most fears.
"This book touches on common life experiences such romance, complicated family dynamics, the death of a loved one, infidelity and depression." — Portland Book Review
"Hot Box is interesting and engaging." — Manhattan Book Review
"Thomas Keech can write." — San Francisco Book Review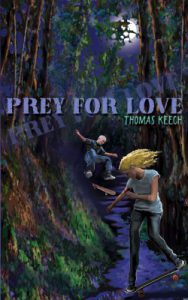 Teenagers fight back against neglect and abuse in this fast-moving novel set in contemporary suburban America. Kate's mother moves out of the house to live with her boyfriend, the spoiled son of a well-respected neighborhood businessman. Kate's father loves his daughter but pushes her away. Kate meets a charismatic boy, Lucky, and is drawn into his own twisted family situation. The school counselors who are supposed to help troubled students blindly put Kate into the path of a sexual predator. Suburban corruption relentlessly spreads even into the children's family lives.
"… there is no lack of drama and intrigue."     —  Kirkus Reviews